This is how we roll
We launched in Spain way back in 2008. And over a decade later, we're still going strong.
Spaces we love
There's a lot to love about our office. But the best thing is probably the views of the city and the many colorful parades that pass along our street all year round. When the weather is warm - and it is, most of the time - we head outside to enjoy some of that famous Spanish sun.
Things we do
We're like a big family here. Breakfast time, lunchtime, snack time - any time actually - you can find us together in the kitchen enjoying some good food and great conversation. We never say no to a karaoke night either.
Places we go
If you like football, you'll be in good company. Real Madrid's Bernabeu Stadium is only a 10-minute drive away and we're often there on match nights. When we want to run, jog, stroll or sunbathe, we head to El Retiro park, that awesome expanse of gardens, water and greenery just a short walk away.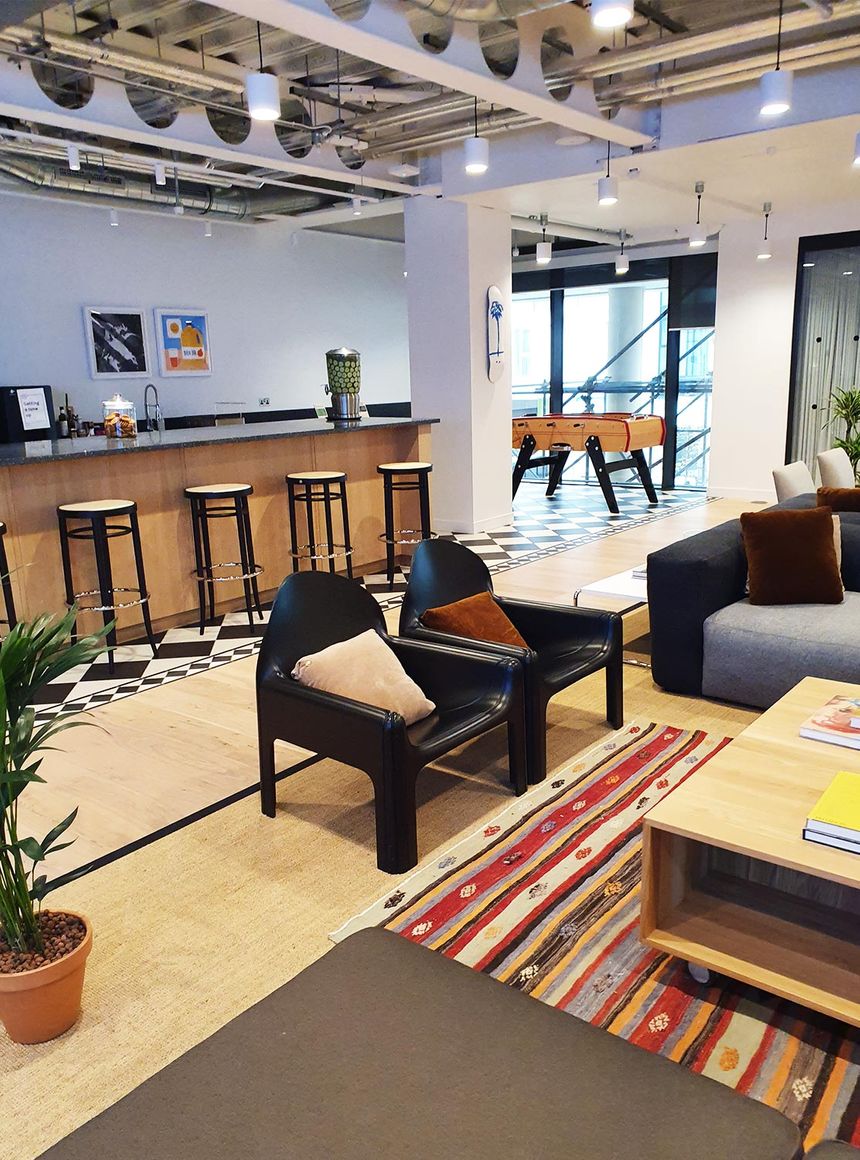 Where we are
We're based in Madrid's historic Salamanca neighborhood. Think quiet streets, grand tree-lined avenues, and even grander buildings. Inside, we've got plenty of space to create, collaborate, and feel inspired. And outside? There's all of Spain's majestic capital city to explore.
View on map
Hang on, just getting the latest stats...
0 jobs in all categories in all job types